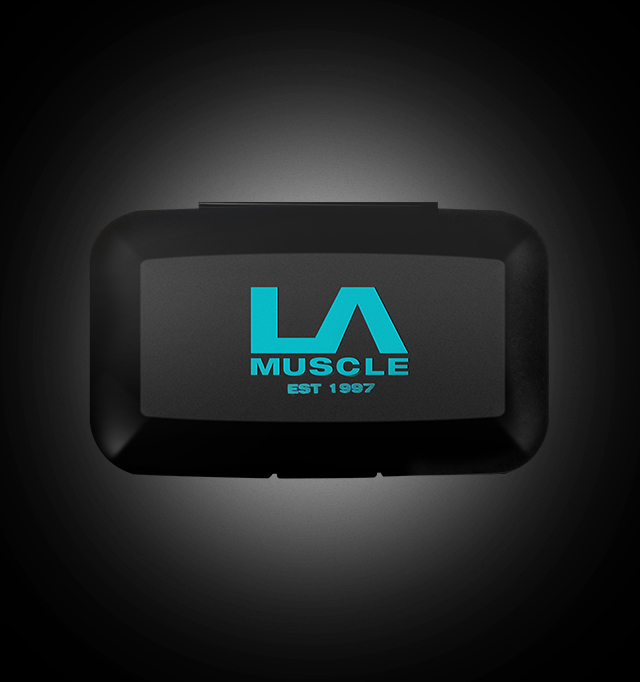 NOT Free of artificial colours

NOT Gluten free

NOT GM Free

NOT Suitable for vegans

NOT Suitable for vegetarians

NOT Wheat-free
Pill Box
Original durable German Made pill box
LA Muscle's Pill Box is perfect for anyone on the go or for those who just simply want to separate and sort out their supplements. It is specially designed to enable you to carry your supplements at all times to ensure that you never miss a dose which can set you back from your fitness goals. It is strong and compact and contains 5 compartments so that you can keep all of your supplements separate from one another.
5 generous compartments
Tough and durable
Buy 2 for $7.518923285
(SAVE $1)
In stock. Usually dispatched in 24 hours.
$4.5
Guaranteed delivery by
Tuesday, 9th February
if you order in the next
65 hours, 54 minutes and 51 seconds
(choose Next Day Delivery at checkout)