Bodybuilding Supplements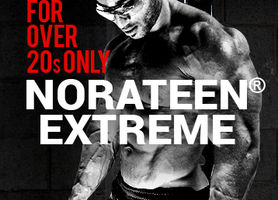 Extremely potent bodybuilding pills. For over 20s only
Extremely strong muscle builder
7 amazing body building agents
Gets to work in days!






Other products in Bodybuilding Supplements
LA Muscle is the world's number 1 manufacturer of the strongest, most potent body building supplements. Best selling super-supplements like the Norateen range are produced only by LA Muscle. You can get a huge range of extremely powerful, fast acting, natural, scientifically researched and quick acting bodybuilding supplements form LA Muscle. Here is just a selection of some of the top-selling, fast acting body building supplements by LA Muscle. Start with these and as you make progress, you can take more supplements. For best results, always take a body building supplement for 2 month on and 1 month off with the exception of protein. You can pretty much combine any of the LA Muscle bodybuilding supplements with each other for phenomenal gains in muscle size.