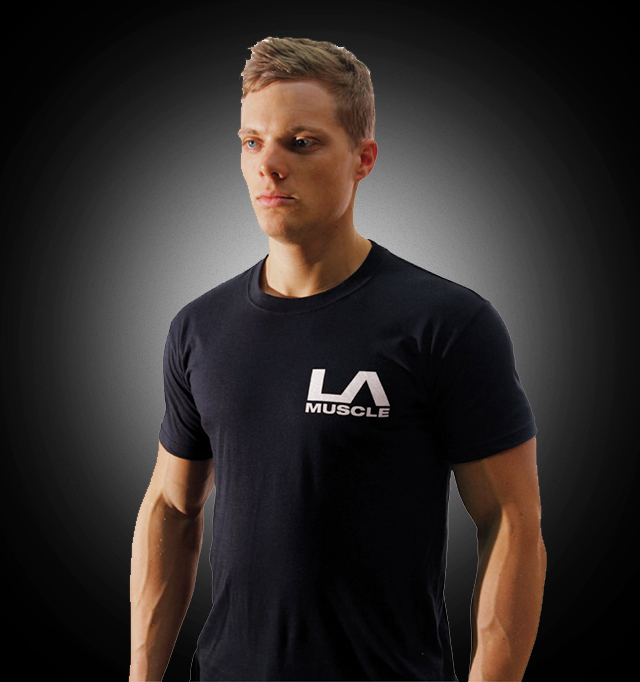 NOT Free of artificial colours

NOT Gluten free

NOT GM Free

NOT Suitable for vegans

NOT Suitable for vegetarians

NOT Wheat-free
T-Shirt
Trendy limited edition t-shirt
The LA Muscle T-Shirt is a limited edition, high quality and very fashionable t-shirt which is ideal for anyone. It is very comfortable and designed to be tight fitting to help show off your hard earned physique. It is available in a variety of sizes and comes in a beautiful black colour with the LA Muscle logo imprinted both on the front and back. It can be worn in the gym as well as outside of the gym as it is very trendy and goes with most bottoms to ensure that you are looking your best.
Exclusive t-shirt as worn by LA Muscle champions
Buy 2 for $30.20172834
(SAVE $15)
In stock. Usually dispatched in 24 hours.
$22.64
Guaranteed delivery by
Tuesday, 9th February
if you order in the next
24 hours, 42 minutes and 40 seconds
(choose Next Day Delivery at checkout)