About Us
Award winning supplements and Premium Service
Established in 1997, LA Muscle is a privately owned ethical sports nutrition company supplying premium sports supplements to over 100 countries around the world.
LA Muscle supplements are 100% Pharmaceutical Grade - not food grade. This is one of the reasons why they "really" work, as used by some of the world's top sports stars such as England International Tom Croft.
LA Muscle manufactures to Good Manufacturing Practice (GMP) standards (very high).
LA Muscle supplements are 100% natural with no artificial additives and in the UK, delivered to your door for free.
LA Muscle is a member of Leatherhead Food Research, a UK-based membership organisation which delivers integrated scientific expertise and international regulatory advice to the global food, drink and related industries.
LA Muscle's award-winning customer service is second to none with a 100% money back Guarantee on all products, manned phone lines, rapid email response and Live Help.
LA Muscle is the ONLY sports supplements company in the world to offer you its exclusive Premium Service.
LA Muscle supplements are used by beginners to professionals. Check out these: Real Stories.
All orders on lamuscle.com give you LA Rewards points which unlock your own rewards store.
LA Muscle pioneered the world's No.1 health & fitness television channel, The Active Channel. LA Muscle set up this award-winning channel with the sole aim of helping you improve your fitness and achieve your sporting goals. The Active Channel commissions its own programmes and in Western Europe can be watched on SKY 281 & Freesat 408.
LA Muscle's loyalty Black Card is a first in the industry with a huge array of benefits for customers from free guaranteed next working day delivery, double rewards point to free gym passes and free training sessions with celebrities.
Exclusive formulas like Norateen & Fat Stripper
LA Muscle has its own Research & Development team of scientists worldwide that are constantly working on and developing new exclusive formulations. Best-selling sports supplements like Norateen Heavyweight II, Fat Stripper and LA Whey can ONLY be bought from us as we are the manufacturers. Supplements like Norateen Heavyweight II have been featured on national & international television and have been praised by magazines such as Men's Health as the best in their field. Trust the LA Muscle name and brand - millions of people do, worldwide.
By buying direct from this website you are guaranteed the freshest supplements, LA Rewards points for all your purchases and some of the very best deals on supplements. Every LA Muscle supplement on www.lamuscle.com has a special offer, saving you money. What's more, your purchase is 100% risk-free. All LA Muscle supplements come with a 100% no questions refund policy. Buy the best, risk free right here and have it delivered by tomorrow.
The Active Channel by LA Muscle, on SKY & Freesat
LA Muscle is the company that crea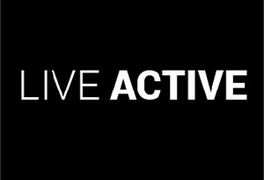 ted The Active Channel, The World's No.1 Health & Fitness television Channel. The Active Channel is on Europe's premier satellite: SKY channel 281, Freesat 408 and online: www.theactivechannel.com every day of the week, reaching up to 32m people.
Fun & Friendly company
LA Muscle is a long established, fun, friendly and original company unlike any other in the sports supplements industry. Thank you so much for your interest and we welcome you to the world of LA Muscle.