Energy & Endurance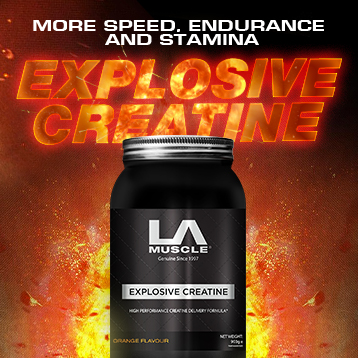 More speed, endurance and stamina
More speed, endurance and stamina
"Best Results" Men's Health Magazine
Recommended Creatine Product: Men's health Mag






Other products in Energy & Endurance
A confidence booster for men
Powerful stimulant to enhance training and performance.
Delicious and naturally lean barn-raised chicken breast
Recovery from training and having energy to train are important and crucial parts of building a great physique or being at the highest levels of your chosen sport. The supplements here can help with your recovery and energy levels and ensure you are back to your very best in record time. Training too often and not taking foods and supplements to aid your recovery can truly impact your sporting and physique goals. Make sure you take LA Muscle's recovery and training supplements to always be at your best and to achieve your goals faster.