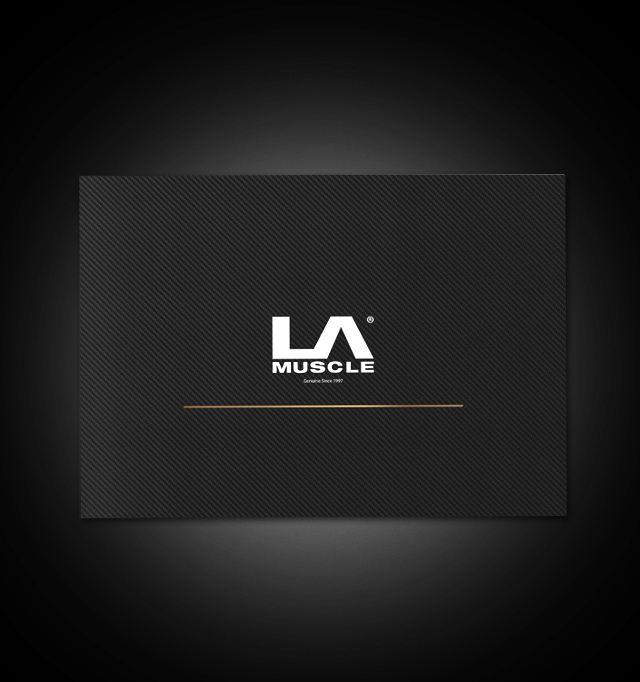 NOT Free of artificial colours

NOT Gluten free

NOT GM Free

NOT Suitable for vegans

NOT Suitable for vegetarians

NOT Wheat-free
Catalogue
FREE LA Muscle Catalogue
LA Muscle catalogue conveniently arranges all the available products in categories and provides them with descriptions and pricing. You can browse through the glossy high-quality pages of this catalogue and find your favourite supplement with ease. You will also find out the ingredients, directions and supply for each product.

Full colour, latest catalogue
All products explained
Products conveniently arranged in categories
Ingredients, directions and supply included
Catalogue
In stock. Usually dispatched in 24 hours.
Guaranteed delivery by
Tuesday, 1st December
if you order in the next
43 hours, 59 minutes and 23 seconds
(choose Next Day Delivery at checkout)