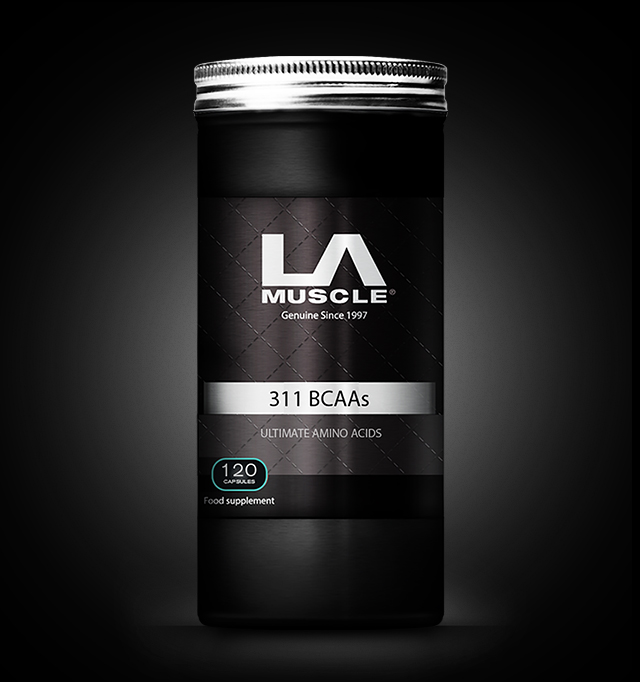 Free of artificial colours

Gluten free

GM Free

NOT Suitable for vegans

Suitable for vegetarians

Wheat-free
311 BCAAs
3 great amino acids combined in perfect ratios
LA Muscle Branch Chain Amino Acids, 311 BCAAs, are specifically designed to aid recovery post-workout. It contains 3 fantastic amino acid ingredients in the perfect ratios meaning guaranteed results.
3 Critical Amino Acids in Exact Ratios
Powerful Formula for Muscle Recovery
Great Muscle Building Supplement After Training
Buy 3 for $190.468626
(SAVE $48)
In stock. Usually dispatched in 24 hours.
$79.35
Guaranteed delivery by
Tuesday, 8th September
if you order in the next
61 hours, 18 minutes and 31 seconds
(choose Next Day Delivery at checkout)