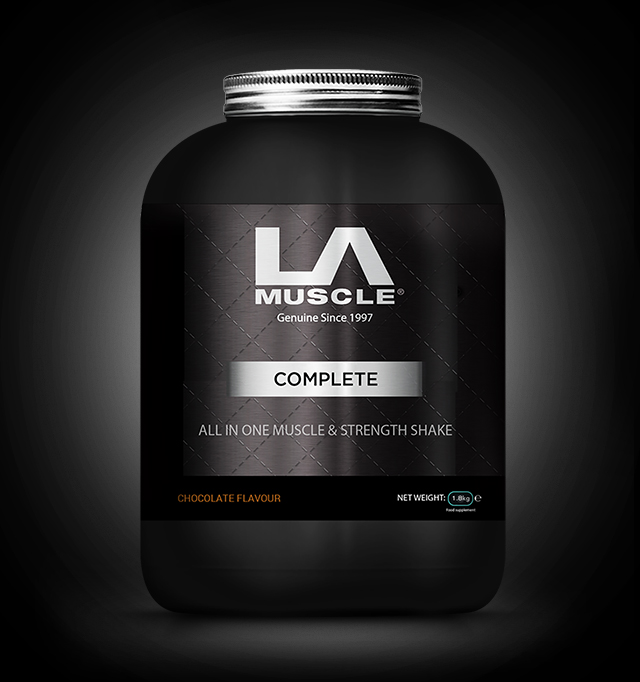 Free of artificial colours

Gluten free

GM Free

NOT Suitable for vegans

Suitable for vegetarians

NOT Wheat-free
Complete 1.8kg
Powerful all-in-one muscle supplement with 10 potent ingredients in one shake
If you want to take just ONE supplement that contains protein, creatine, muscle builders, lean fat loss agents and energy boosters at the highest grade in the correct synergistic ratios, then nothing is stronger than LA Muscle's Complete. If you were to buy the ingredients separately and mix them yourself, it would set you back well over £400 and it would still not taste and mix as well as Complete!
Premium fast-acting muscle & strength all-in-one shake
10 Powerful muscle and strength building ingredients
Protein, Creatine, CLA, Glutamine, Taurine, Leucine
Buy 3 for $299.816369677
(SAVE $62)
In stock. Usually dispatched in 24 hours.
$120.51
Guaranteed delivery by
Tuesday, 9th February
if you order in the next
3 hours, 45 minutes and 0 seconds
(choose Next Day Delivery at checkout)