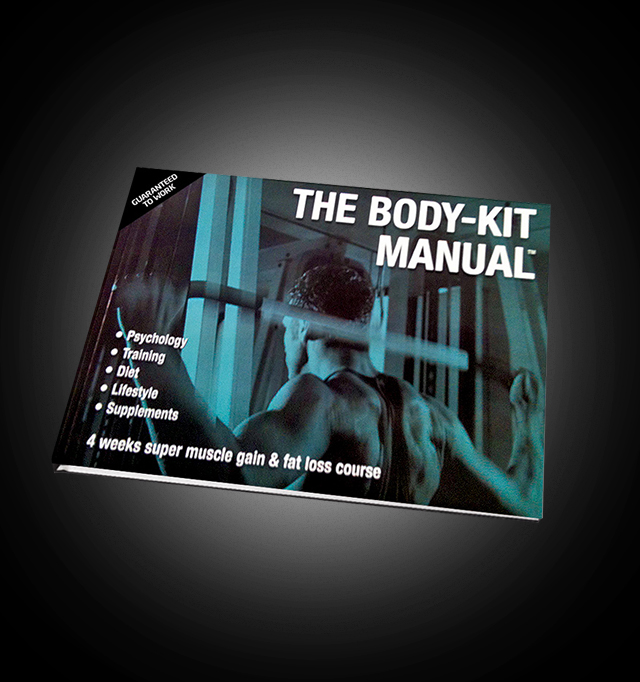 NOT Free of artificial colours

NOT Gluten free

NOT GM Free

NOT Suitable for vegans

NOT Suitable for vegetarians

NOT Wheat-free
Body-Kit Manual
The only book you'll need for muscles & fat-loss
The body kit manual, is a specially designed manual to help you achieve all of your training goals. Whether you want to gain muscle or lose weight, this manual will tell you exactly how to do it, covering everything from training & diet to motivation & lifestyle.
New comprehensive manual incorporating all aspects of training, diet, motivation & lifestyle
Body-Kit Manual
In stock. Usually dispatched in 24 hours.
$14.99
Guaranteed delivery by
Wednesday, 10th February
if you order in the next
23 hours, 18 minutes and 5 seconds
(choose Next Day Delivery at checkout)