Win a NEW BODY: 3 month supply of Diet Whey protein worth £240 with LA Muscle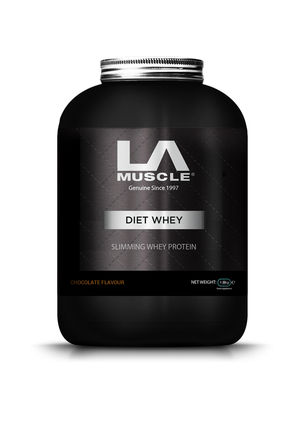 Introducing a fantastic competition giving you the chance to win 3 tubs of LA Muscle's Diet Whey protein formula, enabling you to sculpt and define a new, lean physique!
Diet Whey is a high protein diet shake like no other on the market, as LA Muscle have included the clinically proven ingredient Glucomannan as well as the signature premium LA Whey protein powder, with each serving yielding 39g of pure whey protein per serving!
Enter the competition now by answering the question below, and be in with a chance of winning 3 tubs of this quality diet protein shake, the perfect protein supplement for achieving an aesthetic, head-turning beach body.
No purchase necessary, just enter for free by answering the following question. A winner will be chosen at random.
LA Muscle's Diet Whey protein contains the clinically proven weight loss ingredient, ____________ .
You need to login to or create your FREE LA Muscle user account to submit your answer.
No purchase necessary. Winner will be chosen at random from all entries. Competition ends 30th August 2015. T&C apply.