Why fizzy drinks are bad for your looks...
Find out the truth about what fizzy drinks really do to your insides and outside appearance...
The truth about fizzy drinks
Daily prizes, healthy recipes... on LA Muscle Facebook
LA Muscle's Facebook page is no ordinary supplements Facebook page. Here you get daily advice, tips, Caption Competitions, healthy recipes, funny stuff and so much more. Forget those other boring Facebook pages that pollute your news feed. Join LA Muscle's fun page now:
LA Muscle's Fun Facebook Page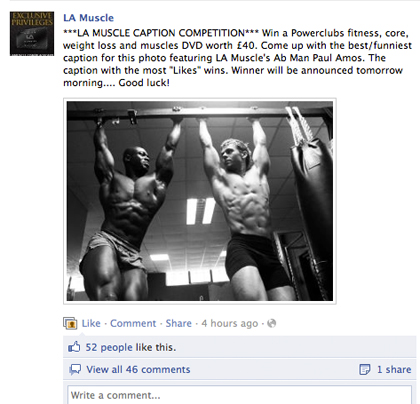 Current super deal: Get Big Fast (Save £120)
Get LA Whey 2.2kg whey protein, Norateen II, Norateen Heavyweight II and 311 BCAAs for just £99 right now. This is an incredible deal especially for those who want to get big and strong fast and are on a tight budget. Don't miss out, it will end 4th Mach or sooner:
Get Big Fast HERE
Norateen Extreme: DEPLETING STOCKS, buy now
LA Muscle's Norateen Extreme is selling like crazy. Our next production slot for this incredible supplement is in April and we anticipate a possible sell-out of current stock by then. If you are a bodybuilder over 20 and want to get massive fast, order now.
Get extreme gains in muscle & strength with Norateen Extreme

Amazing new shows on LA Muscle's Television channel
As most of you know, LA Muscle by-passed advertising on TV by actually starting what has now become Europe's no.1 television channel and going from strength to strength. The Active Channel is where men and women of all ages, shapes and sizes can see unique health & fitness shows, 24 hours a day. Some of the recent shows have been: The Ab Man Blueprint, The Active Show and Emergency Fitness.
There are lots of shows currently being shot and in post production on all aspects of weight loss, core, fitness, kettle bells, celebrity training most with an informative, sexy, fun and educational twist.
You can catch the Active Channel on SKY 449 or watch it live on www.theactivechannel.com. If you have an iPad or iPhone you can also download the free Active Channel app from iTunes.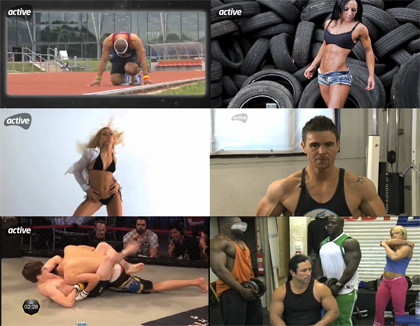 Current very popular Special Offers by LA Muscle
Don't miss out on some amazing bargains. LA Muscle's special offers save you money and are great value. Current very popular special offers are:

Super Size: Best selling whey protein LA Whey 2.2kg with the world's top muscle builder Norateen Heavyweight II for just £99
Click here to order Super Size
Six Pack in 4 Weeks Extreme: Get those abs and six packs in RAPID TIME with this amazing special offer. You get 1 x Six Pack Pill, 1 x Fat Stripper, 1 x fat Stripper Intense:
Six Pack in 4 weeks Extereme
SlimGum, getting amazing reviews. It really works!
SlimGum works from as little as 1 hour to over a few days to completely control your appetite and help you lose weight. Magazines, newspapers and normal people all over the world are testifying to the amazing power of this Patented new supplement by LA Muscle. Try it for yourself and see. If you are not happy for any reason, call us up and we will give you a full refund. You have to try it to believe the taste and results:
Try SlimGum here