Monday, 24th August 2015
Win 1 Year's Supply of Possessed
Here's your chance to win 1 Year's supply of Possessed. Guaranteed to win a prize!
By LA Muscle on 24.08.2015 09:30 am
The new LA Muscle pre-workout Possessed is here and the initial feedback has been amazing! We are so excited about this new product launch, it truly is a fantastic new supplement to come from the research and development team of sports scientists at LA Muscle HQ.
To celebrate the launch and to reward our loyal customers, there is a prize to be won with every single tub of the second batch of Possessed pre-workout. The first batch sold out incredibly fast, as Possessed has rapidly become hot property and the new must have pre-workout supplement! Each tub has one of three coloured stickers on, each rewarding you with a different prize. See below...
Turquoise = £5 off your next LA Muscle order*
Silver = 1x free tub of Possessed
Gold = 1 Year's supply of Possessed**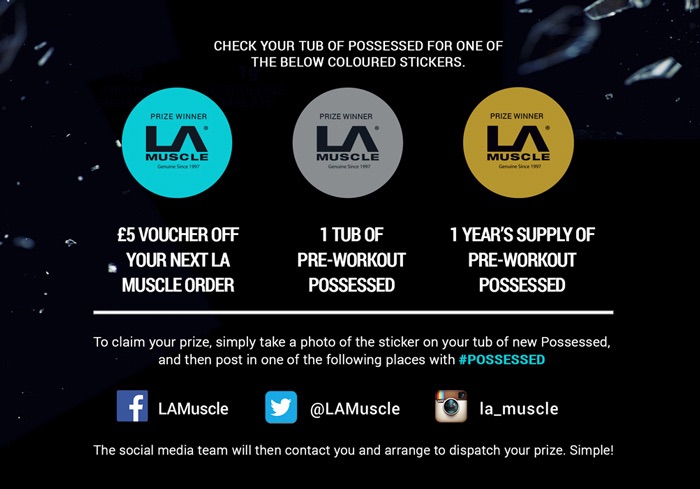 You literally cannot lose UNLESS you miss out on the second batch of the brand new product, so with this in mind, you must be quick to order and try Possessed before it's too late!
To claim your prize, simply take a photo of your tub of Possessed and post it on any of the below three social media pages, making sure you use the #POSSESSED!
LA Muscle Twitter
LA Muscle Instagram
LA Muscle Facebook
The social media team will then contact you and arrange for your prize to be dispatched.
Now, GO SMASH YOUR NEXT WORKOUT WITH NEW PRE-WORKOUT POSSESSED!!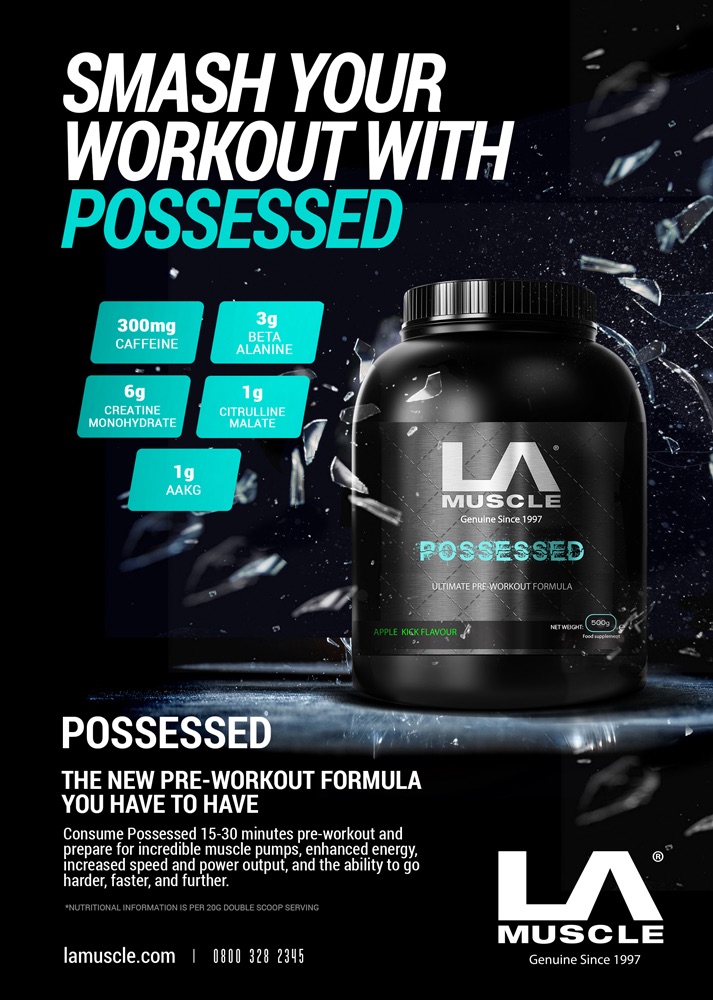 *£5 voucher is valid on orders over £30.
**1 year supply of Possessed is equivalent to 6 tubs.