The Knowledge > Recipes >
Wednesday, 6th May 2015
High Protein Fruit Coconut Balls
Protein Balls recipe provided by sponsored athlete Dean Burchell.
By LA Muscle on 06.05.2015 10:31 am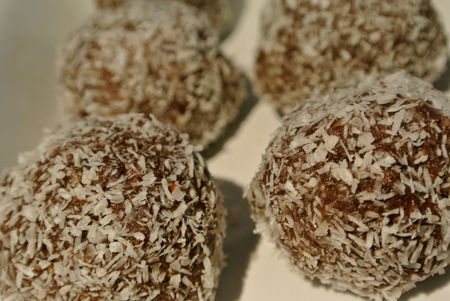 Ingredients:
Method:
1) Soak dates over night in water

2) Melt coconut oil, honey and peanut butter in a pan

3) Blitz nuts in a blender

4) Add nuts, fruit and linseed to the pan and Mix with the melted ingredients

5) Blend dates to a smooth paste

6) Add dates and LA Whey Gold to the pan and mix well
7) Mould the mixture into balls and roll in desiccated coconut
Pop your balls in the fridge and enjoy as a healthy protein packed treat. Remember dates are a natural laxative, so just one a day!!


Recipe provided by Dean Burchell, LA Muscle sponsored athlete.