Sunday, 18th January 2009
Your helpful guide to LA Muscle supplements
How to choose what's best for YOU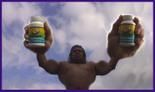 Whether you are new to supplementation or you are a die-hard supplement user, you will find this article extremely beneficial in helping you choose your next supplement. This article will give you a handy and easy to follow breakdown of all LA Muscle supplements, including the new products.


THE STRONGEST RANGE IN THE WORLD

LA Muscle prides itself on giving you strong, scientific and super-effective supplements. Because of its strong Research & Development, Flavour Design and manufacturing capabilities, LA Muscle supplements are very often copied but never matched. So what does the range consist of? LA Muscle supplements are "specialist" supplements for athletes, sports-persons and bodybuilders who demand results. You can get the following from LA Muscle:
The world's strongest muscle building products
The world's most potent and exciting Creatine range
The world's highest quality proteins
The world's best weight gain and muscle developers
The world's strongest and safest fat-burners
The world's best energisers and healers
We say the "world's strongest" because we at LA Muscle truly believe this. If we ever think that another product may be stronger than an LA Muscle product (without being dangerous), then we will go about developing a product that is stronger with more bang. This is LA Muscle's commitment to giving you the best and we GUARANTEE this to you.


SO WHERE DOES ONE START?

The most common dilemma for any person visiting the LA Muscle site is which supplement to take. We are often asked things like: "Why are all your products so exciting?" or "Which product can I take?" or "Can I take Norateen even if I am a beginner?" and so on. So let's get started and shed some light on the subject.

What you use very much depends on what you have used before. For example if you have used another company's 19-Nor products for 2 months or more, we do not recommend that you use Norateen (even-though it is stronger). You must always try and "cycle" your supplements. i.e. 2 months on, 1 month off.

So you can take a Nandrolone-based product for 2 months, and then have at least 1 month off. Same with Creatine: You can use Creatine for a maximum of 2 months and then have 1 month off. In that 1 month off, you can use another supplement of a different nature. So you can use a Nandrolone-based product for 2 months and then in the 1-2 months which you have off, you can use a male hormone product or a Growth Hormone product.


DO YOU HAVE TO CYCLE EVERYTHING?

No, not everything. You can take a protein like LA Whey all year round.
So if you want to really get the best out of your training, it is a very good idea to start taking a good quality protein. Your muscles are 30% protein and 70% water. So you need to drink lots of water and eat/drink lots of quality protein.

Having said that, if you only had £50 to spend and you wanted to see noticeable results, then we don't recommend you buy protein. This is because (and remember you only have £50) you will see more "results" from a product like Norateen II or Explosive Creatine, than just protein. Yes, protein is very good for muscle recovery and growth but here you want to see quick results. It is a fact that you can get protein from food, but you can't get a male hormone or Growth Hormone booster from food; so it would make more sense to spend your limited budget on a more "muscle building" supplement.
WHAT IF YOU HAD A BETTER BUDGET
Some of you spend a little more on supplements than others. And why shouldn't you? If it is your hobby that you enjoy and you want to see results, then there is nothing wrong with spending money on supplements rather than on alcohol or cigarettes. For those who want to spend more, then it is recommended that you supplement whatever purchase you make with a quality protein like LA Whey. These proteins will act like an insurance and will make sure that you get the best out of the rest of your supplements. There is no doubt that people who supplement their regime with LA Whey or Bio_Activator get better and quicker results. We don't say this to sell you more supplements; you are free to choose whichever protein you choose. As long as it is a quality source, you will see better results.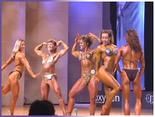 SO WHAT'S BEST?
This very much depends on what you are trying to achieve. So let's deal with this question by addressing each separate category.


WHAT'S BEST FOR MUSCLE GROWTH?
If you just wanted 1 or 2 products and you are a mature adult who has been training for more than 4 weeks, then try either Norateen II or Norateen Heavyweight II. Either of these products give you very quick and noticeable results. If you have already tried these or you want to add something else, then try Explosive Creatine.

If you have problems putting weight on and you are fed up of all these cheap sugary milk-shakes, then try Platinum for almost guaranteed muscle gains of around 2-3 lbs a week.
These are "basic" recommendations. On top of the above, LA Whey is always recommended. You can then further enhance the performance of these products by taking complementary products.

So for example, to make a male hormone product such as Norateen Heavyweight II work harder, you can take XST or X_Factor.
To make any muscle building product work harder, you can take Sculpt.
Some of the best combinations for QUICK MASS are:
Norateen Heavyweight II + Explosive Creatine + Platinum
Norateen II + Creatine Instant + Bio_Activator
Komplete + ZMAX
WHAT'S BEST FOR FAT LOSS?

Again, there is no right or wrong combination. If you have a limited budget and you just want to get rid of fat, then go for Fatstripper. Either of them will do a very good job of getting rid of lots of fat safely and quickly.

If you have a more healthy budget and you want to see quicker results, then you can combine some of the supplements.

Some of the best combinations for quick fat-loss are:
Nobese + Fatstripper + Sculpt
Nobese + Shaper + Antifat
Fatstripper + Sculpt + Shaper
Nemesis + Fatstripper + Nobese
WHAT IF YOU WANTED TO LOSE FAT AND GAIN MUSCLE?
Almost 1 in 3 of our customers want this as a short term goal. LA Muscle's best advice is for you not to do this. Think about it: If you want to gain muscle and go from one weight class to another, then you need to take some of the products from the muscle building range. You also need to eat much more carbohydrates and protein and you need to increase your weights in the gym and cut out unnecessary cardio work.
On the other hand if you want to lose fat, you need to reduce your carbohydrate intake, decrease the weights in the gym and do more cardio.
These two goals are at
complete
opposite ends! The best advice is to concentrate on doing one first (the one you feel is your FIRST goal) and then do the other.
If you REALLY wanted to do both at the same time, then you can. You just have to realise though that you will not get the best results; i.e. not as good as if you were to do one at a time.
SO WHAT ARE THE BEST SUPPLEMENTS FOR GAINING MUSCLE AND LOSING FAT?
Nemesis
Komplete
Shaper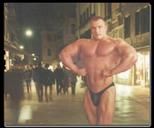 HERE'S A QUICK RUN-DOWN ON ALL LA MUSCLE SUPPLEMENTS TO HELP YOU CHOOSE THE ONE AT THIS STAGE OF YOUR TRAINING

CREATINE INSTANT

This product is not another "new" Creatine Monohydrate. It is also not a "hyped-up" supplement. Creatine Instant really is the world's only NON-MONOHYDRATE Creatine. You may ask why has no-one else come up with this? Who knows? Someone would have sooner or later given you a new cutting-edge Creatine. The fact is that LA Muscle have the ambition, research budget and capabilities to develop something like Creatine Instant. You cannot deny science: Creatine Instant is 100% water soluble, 225% more bio-available and is 10 times more soluble than Creatine Monohydrate. Try it for more muscle, strength and pump.

LA WHEY

LA Whey has always been and is still one of the best whey proteins in the world. This no-nonsense protein is designed specially for bodybuilders and does exactly what it promises. LA Whey provides you with high amounts of quality protein whether you want to gain muscle or lose fat.
For those of you who have a sweet-tooth, you can now get LA Whey SWEET which is the same protein with a sweeter flavour.
LA Whey comes in both 908g and GIANT 2.2kg tubs. You can get LA Whey in Strawberry, Vanilla, Banana & Chocolate flavours (and the SWEET version of all 4 flavours). At this moment you can buy 3 tubs of any size and get 1 tub free (of the same size). This is a really exceptional offer as it means you can mix and match what you fancy. So you can have for example, 1 LA Whey Choc., 1 LA Whey Vanilla SWEET, 1 LA Whey Banana and get 1 LA Whey Strawberry SWEET FREE and so on.

BIO_ACTIVATOR

The question here is if LA Whey is so good, then why has LA Muscle brought out Bio_Activator? The answer is about choice. You can buy unleaded petrol and super-unleaded. The choice is for you to make based on what you require and how much you would like to spend. LA Whey is an exceptional protein. However Bio_Activator is even better. This protein is hydrolysed and each serving contains 4grams of Glutamate (yes, each serving, not each tub).

What's even better is that LA Muscle have spent tens of thousands of pounds researching and developing 15 amazing flavours for Bio_Activator. Drinking quality protein has never been so exciting. All flavours mix instantly in water or milk and taste very delicious. Obviously if you hate Coconut or Chocolate, then don't go for those flavours. However if for example you like Peanut Butter sandwiches, then try the Bio_Activator Peanut Butter. If you like Pina Colada, then try the Tropical Pina Colada flavour and so on. You will not be disappointed, that's GUARANTEED.

PLATINUM

We get many questions on Platinum: "Why has the formula not changed in 3 years?", "Why does it only have 268 calories per serving?"....

There is only one answer: Platinum works and it works REALLY QUICKLY. So why mess around with such a strong result-producing supplement? If you want to put weight on, then there is nothing better than Platinum, especially if you don't want to put fat on. Platinum comes in Strawberry, Vanilla and Chocolate flavours.

KOMPLETE

Common question: "Why is Komplete so expensive?". Let us give you a little background to explain Komplete. The LA Muscle scientists set out to give the world the ultimate muscle product without ANY limits. The result was Komplete. This product is a powerful combination of the world's best muscle builders in one tub.

What some people may not appreciate is that not only Komplete is strong, it is also safe, mixes instantly and tastes delicious.

To even our astonishment, we regularly get feedback from people who put as much as 1 stone of muscle using just 1 tub of Komplete. This may sound like a little extreme, but it is the truth. We do not tell you this about any other product as this kind of feedback has only been reported from Komplete. Yes many people put around 15 lbs in 1 month with products like Norateen, Explosive Creatine and so on. However it is only Komplete that has repeatedly given us feedback over and above any other product. We are not saying that every person that uses Komplete will put 12 lbs in 10 days; just that the possibility is there with Komplete. If you have the money or you have hit a plateau, try Komplete.

NORATEEN

If by the time you read this article, LA Muscle is still selling Norateen, then try it. This is the world's strongest Nandrolone precursor and hence why it was banned.

ANABOTEEN

On the same level as Norateen, Anaboteen also converts to Nandrolone via a different channel. You can try either or both for double nandrolone conversion (if still available).

NORATEEN HEAVYWEIGHT

Very strong pro-hormone which was banned for being too drug-like. If LA Muscle have stock, don't hesitate, stock up.

LA GABA

LA GABA has been considered too DRUG-LIKE to be sold and has been banned. This product has an unbelievable following from those who want more muscle, less fat, more intensity to those who want more definition.

ZANDROTEEN

Used by many top EFBB competitions as their main choice for boosting male hormone, Zandroteen was banned for being TOO STRONG.

NORATEEN II

Same strength as Norateen without being a Nandrolone precursor. Strong, safe and good for quick muscle and strength gains. You can't go wrong with Norateen II.

HEAVYWEIGHT II

Same strength as Norateen Heavyweight (banned) without being a pro-hormone. Norateen Heavyweight II is getting such a fanatical following that production has had to triple just to cope with demand. This product is currently the only product being sold in Europe which is a muscle builder, as well as a booster of male hormone, Growth Hormone and a Lipotropic agent. You will REALLY FEEL it.

ZMAX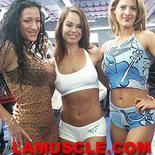 One of those products that you will buy again and again. It just works and gives you some weird benefits. Different people report different results from ZMAX. The most common feedback is: unbelievable increase in strength, more muscle mass, more muscle hardness, more aggression in the gym, better self-confidence, feelings of youthfulness, harder, stronger and longer erections with more frequent love-making, better sleep and recovery, less soreness. You will get all or most of the above from ZMAX. ZMAX has almost 100% loyalty rating, so all of you who try it really like the results.

XST

XST is a strong male hormone booster which you can take on its own or with any other product. It definitely gives you more masculine benefits, including muscle, strength and training motivation.

X_FACTOR

An absolute must for anyone taking male hormone boosters. X_Factor is a very useful product to protect your male hormone levels and reduce Estrogen in your body. Can also be used to help Gynecomastia.

NEMESIS

Nemesis is so under-rated. This product is not a pro-hormone, so many people think that it can't be that strong. What a mistake! Nemesis is as good as any pro-hormone and possibly better. Nemesis is a strong muscle builder and works by giving you more muscle, better recovery and less bodyfat. Try it with a high protein diet and you will not believe how strong it is.

EXPLOSIVE CREATINE

Do you ever go back to something that you really like because it gives you that comfort and reassurance? Explosive is just that kind of thing. It works EVERY TIME and for EVERYONE. Explosive Creatine is the product you will always go back to every time you want to try something that would REALLY WORK and not give you any uncertainties. The formula for Explosive Creatine has remained the same over the years for 2 reasons: 1. It was way ahead of its time when it was formulated (many companies are now trying to copy its formula) 2. It's a product that works and gives 100% results, so why interfere with perfection? Try Explosive Creatine, it really works.

LA CREATINE MONOHYDRATE

This is the purest Creatine you can get. If there is a choice, we always recommend Explosive as it is without a doubt stronger. However, if you want more actual Creatine powder for your money, then go for this product.

LA CREATINE PILLS AND CREATINE CHEWS

It has taken a good few years to develop Creatine Pills worthy of the LA Muscle name. Whether you go for the Pills or Chews, you will find they are convenient (delicious in the case of chews) and that they produce results as opposed to being just a gimmick. What's more, they do not contain artificial fillers or binders, just 100% pure LA Creatine.

FATSTRIPPER

One of the foundation products of LA Muscle. Fatstripper is a very effective product for blasting fat out of your body. It does not give you ANY side effects whatsoever and works quickly and safely without interfering with your body.

NOBESE

Take a look at any other similar product currently on the market. You will not find any other product that can match the potency of Nobese. Nobese is for those that demand quick fat-loss and those that have stubborn areas they just can't do anything about. With 10 ingredients and the world exclusive Triburn system, Nobese is unlike anything you have ever experienced. The amazing part is that although Nobese gives unmatched fat-loss, it really does not give you any side effects or unwanted problems. Take a look at nobese.net

ANTIFAT

Similar to Fatstripper and with 3 amazing herbal fat-burners. Antifat is a favourite with men and women.

SCULPT

An extremely powerful, patented ingredient called pure CLA makes Sculpt ideal for anyone who wants to lose fat and gain muscle. If you want to preserve and build on your muscle and get rid of lots of fat at the same time, nothing comes close to Sculpt. This product is natural and safe and gives noticeable results within a few short days.

SHAPER

Shaper contains a very stable form of the amazing Pyruvate, making it ideal for anyone wanting to lose fat, increase muscle and recharge their energy levels. The beauty of Shaper is that you can actually take more to get better results. You can take Shaper on its own or with any other product. Shaper works great with Creatine to give you more muscle & energy.

VANATAUR

Take 6 Vanataur tablets with a carbohydrate drink like Isolectro 15 minutes before your workout and you won't believe your eyes. This product will pump your muscle like mad, making you look twice as big as you do. It will give you more instant pump and muscle than anything else available; a real favourite with bodybuilders.

ISOLECTRO

A unique scientific formula behind Isolectro makes it a very useful product for anyone who trains heavy or sweats. Very popular with athletes.

SPEEDSTAR

Used by athletes, bodybuilders, students, ravers, night-watchmen and anyone and everyone who wants to stay alert. If you are stressed, tired, feeling weak or not bothered, then you will really like the power Speedstar gives you. Energy & stress boosters have come and gone; Speedstar is still here because it works and does not give any unpleasant side effects. Try it and you will recommend it to others.

IP4

Unfortunately because of laws and regulations, LA Muscle cannot tell you things like: "IP4 will treat arthritis" or "IP4 guarantees relief from any joint or muscle injuries" and so on. What we can say is that if you have any kind of injuries and you are putting treatment off, or you have tried everything with no results, you will really like the benefits of IP4. This product has a sound formulation and is most certainly not one of these token gimmick products.

MULTI_PROTECTOR

You may ask why is this product so much more expensive than the high-street Multis? Please take a minute and read the ingredients of Multi_Protector. This is not a token "me too" multi-vitamin. Multi_Protector contains some very strong and essential Multi-vitamins, minerals and antioxidants. Just have a read of the label. You will not find ingredients like the unique Molybdenum in other formulas. In Multi_Protector, you get ingredients like 30 mg of Coenzyme Q10, which you probably have to fork out £30 for. So in real terms, for what you get, Multi_Protector is very good value for money and very effective.

So there you have it. The above should help you make better decisions with regards to choosing LA Muscle supplements. LA Muscle's R&D labs. are always working on new and exciting products. The recent launch of 16 new products (unprecedented in the UK) does not mean that our work is done. In fact LA Muscle will be launching even more cutting-edge products in the very near future. We hope you can see that LA Muscle really are committed to giving you the best range in the world and we give you the background information so you can see this for yourself.

Good luck with your training and remember that we are always here to help you out with any questions you may have.
You can email: TECHNICAL