Ben around the world
Enhanced shots of Musclemania Pro Ben Agboke
Horse power v Human power!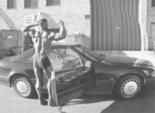 Ben has an amazing back and is totally natural. He could compete in a non-drug tested event anyday and probably win! Ben comes into our offices regularly and believe us, he is BIG!
Giant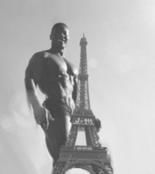 Nothing like a solid structure. Ben is a school teacher. He has achieved his world class physique whilst working full time! In fact, the day before his last European competition, he had a parents' evening until 10:00 p.m.!
Beach bod!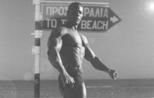 Ben uses many of LA Muscle's supplements. His favourite is LA Whey. He says: "I have been using LA Whey for several months now. It is the most effective and best tasting protein powder I have useed to date. I will take it until the day I die!" (Editor's Note: Steady on Ben!)
Coasting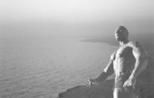 Cutting up for competitions is a nightmare for bodybuilders. It is virtually impossible to do a good job without supplements. LA Muscle specialise in providing the best supplements for fat loss down to the last inch. On LA Muscle fatburners Ben says: "I used Sculpt and Fatstripper in preparation for the Europeans. Fatstripper was fantastic... it helped me burn fat more effectively. Sculpt, which contains a unique patented ingredient, and LA Whey enabled me to retain lean muscle mass whilst reducing bodyfat."
The Arc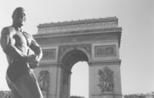 Achieving a world class physique is not easy. You must make sure you never go into a catabolic state. Go without your protein even once and you have set yourself back. One of the main supplements for anyone who wants to get muscle and keep muscle is Glutamine. LA Muscle's new product Centurion is the ultimate Glutamine product. On Centurion, Ben says: "Centurion is one of the most potent bodybuilding supplements I have used to date. I use it as one of my pre-contest supplements and it has proven to be a very strong anti-catabolic agent, as well as a good immune system booster. Using this product has made me feel a lot stronger and less fatigued during my arduous pre-contest training regime."