The Knowledge > Recipes >
Monday, 6th July 2015
Banana Protein Pancakes
Increase your protein intake with those delicious banana protein pancakes
By LA Muscle on 06.07.2015 09:35 am
Breakfast is one of the most important meals of the day, so make sure you are well-stocked on the essential nutrients. Get off to a great start with this amazingly delicious and nutritious meal.

Ingredients: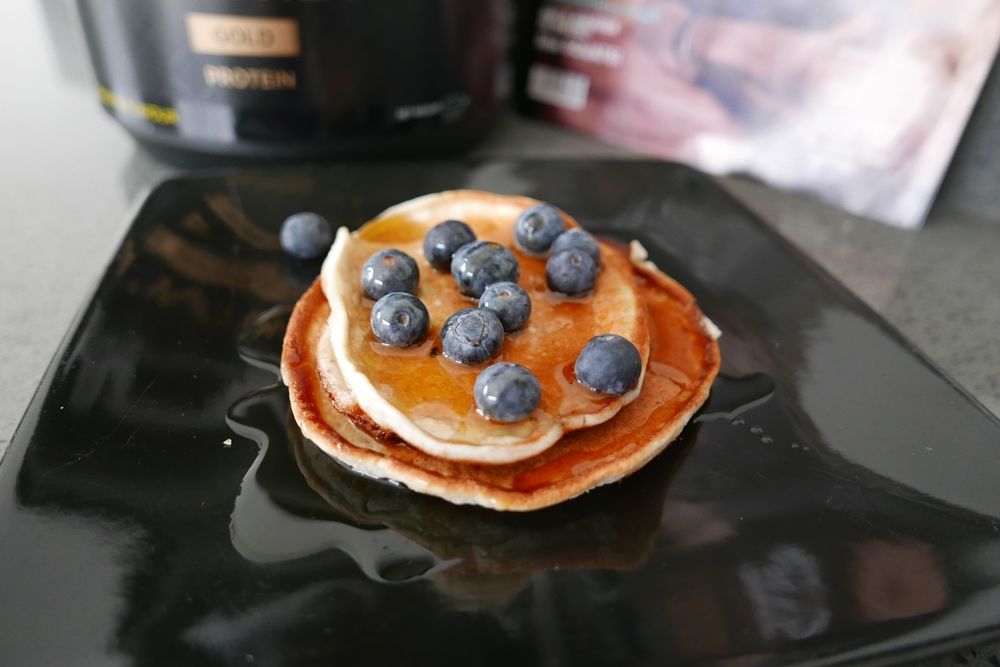 Blueberries and maple syrup to top
Blend all the ingredients together
Heat coconut oil in a pan
Pour small amount of your mixture into the hot oil, fry for 1 min each side.
Top your pancakes with maple syrup which has over 21 antioxidants and blueberries which are a superfood.