The Knowledge > Recipes >
Friday, 9th January 2015
Avocado and chicken caesar salad
Healthy and great for weight loss.
By LA Muscle on 09.01.2015 11:45 am
Ingredients: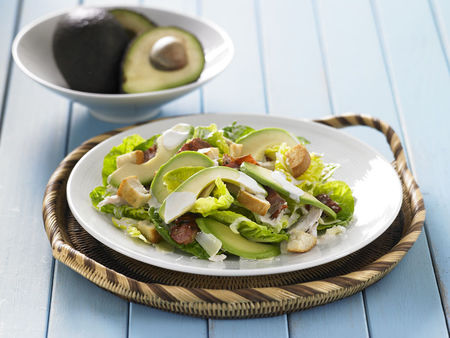 1/2 barbecue chicken, skin and bones removed, shredded
290g packet complete caesar salad mix (or use pan-fried, chopped bacon, white bread cubed and dried in the oven, caesar salad dressing and lettuce)
1 avocado, peeled, seeded, thinly sliced
1. Place the chicken, salad leaves, parmesan, bacon bits and half the croutons in a large bowl. Drizzle with salad dressing and gently toss to combine.
2 .Divide the salad evenly among serving bowls and top with avocado slices and remaining croutons.