Glucosamine banned in some European countries!
As crazy as it sounds, 2 European countries have banned Glucosamine as a supplement and have classified it as a drug!
Glucosamine banned!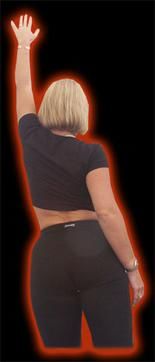 Glucosamine has been classified as a "drug" in Denmark and Sweden! This is another crazy demonstration of the way our world is going. Glucosamine has been used by millions of people for safe and effective relief from arthritic-type conditions and now all of a sudden, it is a drug?

This banning is a blatant show of the power of the pharmaceutical giants over consumer choice and consumer health. As many of you are aware, the EU has passed a law limiting the use of many of your daily vitamins and minerals. This comes into effect in the UK in 2005 unless you decide to do something about it. i.e. helping out with some of the appeals against this oppressive law.

As if not being able to buy your vitamins and minerals from your local pharmacy was not bad enough, moves are now being made to ban the open sale of many "useful" and "effective" supplements. Unfortunately due to the nanny-state that we live in, our choices are not made by us. Even more unfortunately, our decisions are now being made more and more by big industries such as the pharmaceutical industry.

Don't get us wrong. We are wholeheartedly for regulations to weed out cowboys or unsound sources of supplements. However this wave of favourable decisions for the pharmaceutical industry under the guise of "consumer protection" is a sad and sick reality. Regulating supplements is one thing, but limiting access to vitamins and minerals which can potentially help you in your health matters is a serious breach of your human rights.

Glucosamine works and hundreds of thousands of people will testify to the power of this supplement. This means that if it works, the pharmaceutical giants sell less arthritis drugs and lose their monopoly on this side of the market… so what better way than to classify Glucosamine as a drug? This way not only do they no longer have competition in the form of supplements companies, but they also make the extra profits from manufacturing the product themselves.

It will not be surprising to see Glucosamine classified as a drug in the UK too. If it happens, it will be a great shame as this is a great supplement and does help many people.

If you would like to read more or help in the fight against the EU ban, then please visit Alliance for Natural Health.