Why we air-ship everything!
Read the true behind the scenes story that you don't usually hear from supplements companies.
You may be aware of many imported American supplements in the UK. They are coming in like there's no tomorrow. Has the question crossed your mind as to how these supplements are manufactured, stored, transported and then stored again before reaching your hands?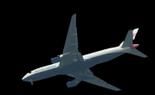 This is a very important question for you to consider and especially relevant when you consider products like protein powders. Most of the importers and distributors of these products do not have the means, knowledge or control that's required to give you supplements in "optimum" condition.
We can either tell you of how bad our competitors are or how good we are. We have chosen to do the latter!
Manufacturing
All LA Muscle supplements are manufactured in LA Muscle's FDA-Approved & Inspected plant in the USA. This plant is a massive facility with the absolute latest equipment available. We have all the machinery required for manufacturing drug-standard supplements. This ranges from the actual mixers, tableting machinery to the most efficient dust-removers.
After manufacturing, we store all supplements in carefully monitored warehouses to make sure the supplements stay as fresh as possible. Our holding warehouse in the USA is temperature & light controlled and inspected by USA government authorities.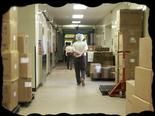 Transport
The fact is that we can manufacture LA Muscle products anywhere in the world. We manufacture it in our current plant in the USA (and have done so from day one) because we believe this to be the best in the world.
It's no point manufacturing to the best standards and then putting the supplements on some dodgy ship that takes forever to get to Europe. This is why we always air-ship all products within days, even the heaviest items in our inventory.
We never put pallets on ships. Why? Because they get exposed to damp, dust and conditions beyond our control and they take forever to get transported to the UK, meaning we have no control over their storage. Unfortunately due to cost restrictions, this is how many imported brands are brought in to Europe; which is good news for them as they are saving money, but bad news for you, the end consumer! By shipping all products by air, we know they are only out of our control for a few hours and quite often exposed to cool temperatures, which is not bad for products such as whey protein.
Storage
Having arrived in the UK, all LA Muscle products get shipped to one of our 3 warehouses in the UK, which again, are carefully monitored. We have the capabilities to hold full stock of all our inventory and because we know our products, we can guarantee that they are kept in the best possible conditions and reach you exactly how they left the plant.
Think about it. How many other companies can guarantee to you that their supplements are stored correctly, transported speedily and kept in ideal conditions before reaching you. We don't have to guess, as we KNOW that very few, if any companies can promise this to you.
This is why you don't get lumpy protein or crushed tablets with LA Muscle supplements. We are proud of our standards and will keep them high for you. This is the LA Muscle way and why we are Europe's fastest-growing supplements brand.