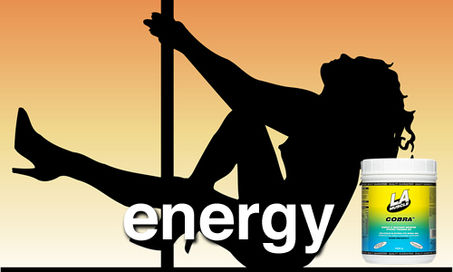 No longer an activity limited to smoky basement clubs off the back streets of Soho, Pole dancing has shed its sleazy image and become a rather popular way for women (and men!) across the UK to keep toned and fit in recent years.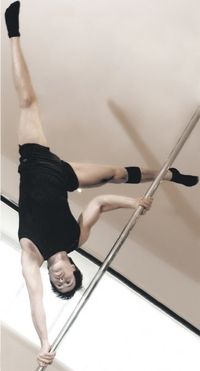 Even high profile celebrities including Teri Hatcher, Paris Hilton, Carmen Electra, Daryl Hannah, Pamela Anderson, Fergie, Kate Hudson, Cindy Crawford and Jessica Alba have incorporated pole dancing into their exercise regime.
Training DVD's such as fitness instructor Lucy Misch's Pole Exercise DVD (available from www.poleexercise.co.uk) can now be found alongside your average aerobic workout and there are a number of classes that are offered all over the country. Luckily the classes are not intended to be professional training but are presented more as a fun way for women of all ages and sizes to get fit, improve flexibility and posture, tone up, burn calories and boost confidence.
Once you have mastered the art of climbing up, twirling, spinning and swinging around the pole you will find some of the most notable benefits of pole dancing are:
In a one hour session you can burn as many as 250 calories almost equal to a good gym session
It will build and tone your upper body, strengthens your stomach muscles and increases muscle definition in your bottom, arms and thighs
It makes your body release the endorphins which make you feel better and more energetic.
It's FUN!
Pole dancing is proving so trendy that an increasing number of guys are getting in on it! Jude Law admittedly took up pole dancing classes to get into shape for movie role 'Closer'.
AJ, one of the UK's leading male Pole Dancing Instructors, has been teaching for the past 5 years at Covent Garden's Pineapple Studios with his company PoleFX. In October 2009 he will be co-organising Mr Pole Fitness 2009 in conjunction with Miss Pole Dance UK which will be covered by production channel LA Muscle TV. It definitely won't be one to miss!
"Over the past 12 months we have seen a huge rise and interest in Pole Dancing, not only from a student level but also featuring in films such as The Wrestler with Mickey Rourke & Marisa Tomei and Crank: High Voltage with Jason Statham & Amy Smart. There are many schools in the UK who do classes out of their own studio or gyms." (AJ from PoleFX)

Even LA Muscle TV-The No.1 Online Channel Dedicated To Health, Fitness & Lifestyle have caught on to this trend… Why not check out Lucy Misch & Ben Challenger at the casting for her new fitness DVD- Pole Exercise on www.lamuscle.tv along with super fit and sexy Elise at the Fast Show at Santa Pod.