The Knowledge > News & Gossip >
Wednesday, 31st October 2018
Ronnie Coleman, Bodybuilding Legend May Never Walk Again!
What Has Happened To Him?
By LA Muscle on 31.10.2018 01:28 pm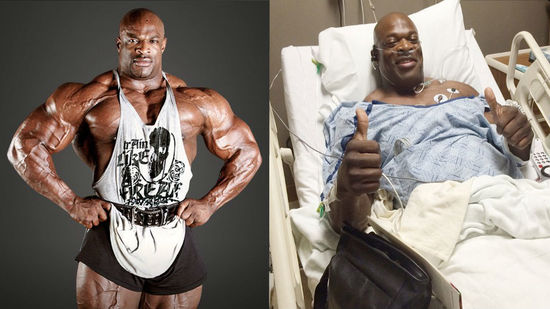 World famous bodybuilder Ronnie Coleman has broke the news that after decades of body-punishing workouts and surgeries gone wrong that he might not be able to fully recover and walk again.
The 8-times Mr Olympia had build a formidable physique and is famous for pushing his body to its limits to achieve the size and symmetry for which he became so well known. Well it turns out that decades worth of training has taken its toll, along with some surgeries that Ronnie says have gone badly and caused more damage to his body.
Paying $300,000 - $500,000 per surgery for his last few operations, Ronnie believes that the doctor was only doing it for the money and that the surgeries could have gone a lot better than they did. He states that he has paid nearly $2 million dollars in total for his recent surgeries and is on the verge of never being able to walk again, due to the issues he has experienced as a result of those surgeries.
Despite his misfortune, the legendary weightlifter insists he has no regrets and that if he could do it all over again he wouldn't change a single thing about his training or lifestyle. Ronnie remains optimistic and states that he's not going to give up hope and is going to give it his best shot to fully recover and get back to being the all-powerful bodybuilder that everyone knows and loves.
We're all rooting for you champ!