The Knowledge > News & Gossip >
Thursday, 18th March 2004
Jamie Anderson wins Gold
By LA Muscle on 18.03.2004 09:00 am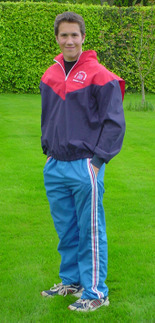 Some updates on LA Muscle sponsored athletes:
Jamie Anderson: At the British University Sports Association's head race, he was in the Oxford Brookes 8 that won the Junior event, making them BUSA Gold medallists for the first time in four years.
Geraint Nicholas: The B.P.O Welsh/English Championships were held in Frome in Somerset. Geraint competed in the 100kg masters class. He won the class with a 240kg squat 135kg benchpress and a 270kg deadlift. Geraint is not at his best but the British is in only 6 wks. And the Europeans are 8 wks after that.