By Karen Thomas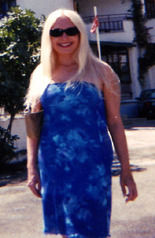 Over the past two years I had put on a lot of weight. I was at least two and a half stones over my ideal body weight (at only 5 foot 2 inches tall every pound showed) and I never exercised. I was fat, flabby and I had started to get depressed. I was stressed at work as a high school teacher, working very long hours and my elderly mother was seriously ill. I was continually tired and felt exhausted most of the time. I was "eating on the run" mainly lots of chocolate biscuits at meetings, Chinese takeaways, pizza and my favourite weakness; Arabic sweets. I tried to de-stress by smoking and drinking alcohol every night. I started to feel depressed about myself and my life in general.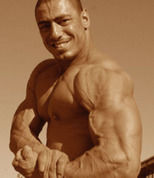 When I returned last year from a winter holiday in Tunisia, with my long term boyfriend, Dan Jumaa, I decided it was time to turn my life around. I had felt fat and flabby for the whole holiday and continually tried to cover up my "chubby bits" and refused to wear a bikini. After Dan had recommended that I read the LA Muscle web site and LA Muscle magazine I was inspired to change my life. Dan (who is sponsored by LA Muscle and has been training for many years) gave me advice, motivation and help on healthy eating and training. Dan had always said that he loved me just the way I was and never criticised my fat body, but he said he would always be there to encourage me to work towards a healthier, fitter and more toned body, if I ever wanted that for myself. Genuine guy!
Dan also encouraged me to train with the El Toro Team at the Genesis Gym in London. The El Toro coach, Rai Garcia-Singh, was very helpful and patient with a complete novice like me. Rai and the team worked hard by encouraging and motivating me and by showing me suitable and appropriate exercises in how to tone my body.
I persevered with the exercise routine, written for me by Dan and the El Toro Team, installed a gym in a spare bedroom and I walked Crystal, my grateful Yorkshire Terrier every day. I bought the LA Muscle LA Whey Protein, Fat Stripper and Sculpt which I took every day, as recommended. I really believe that the products work and helped immensely with my diet and training.
I persevered with the diet that Dan wrote for me i.e. fish, egg whites, chicken breast and only specified vegetables. I completely cut out dairy produce and white bread and of course stopped smoking. I only occasionally have a small glass of red wine, if I am socialising. I also stopped drinking tea and coffee. I only drink green tea now to help my body detox, to shift the fat quicker. I ting wheat and dairy products altogether (it reduced the amount of water that my body stored and got rid of my bloated look), and I also cut sugar, coffee d drank only water and herbal tea.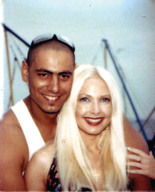 I ate plenty of vegetables, fish, chicken, potatoes and yam. Apples and bananas were a treat only. Every day I and I also cut out sugar, coffee and tea and drank only water and herbal tea. I ate plenty of vegetables, fish, chicken, potatoes a treat only.

I feel so much more healthy and alive. I have more energy and motivation for my career and for my life in general. I intend to enrol on a masters degree in September, something which I have wanted to do for a long time, but I did not have the energy for any extra work. I love my new toned body and after returning from Egypt (August 2006) on a romantic holiday with Dan, it felt great to walk proudly along the beach with my new sexy body, without covering myself in a large sarong and trying, in vain, to suck my chubby tummy in.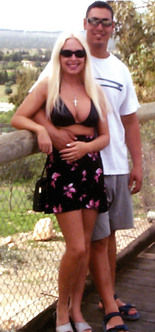 I am more focused and happier about myself mentally and physically. I know I am a still a way off my ideal body shape but I intend to stick to Dan's diet and the exercise routine. Ideally in the future I would like to enter fitness competitions.
I just wanted to say thank you very much to LA Muscle and their brilliant products and to Dan and the El Toro Team for all of their patience and support. Dan is currently training for the British title in October and I am supporting him with his diet and training, just as he has always supported me. I wish Dan all the luck in the world, he deserves it!