The Knowledge > Better Health >
Friday, 16th September 2016
7 Day Nutrition Plan
by TV Presenter & Personal Trainer Lazaro Almenares
By LA Muscle on 16.09.2016 02:54 pm
Monday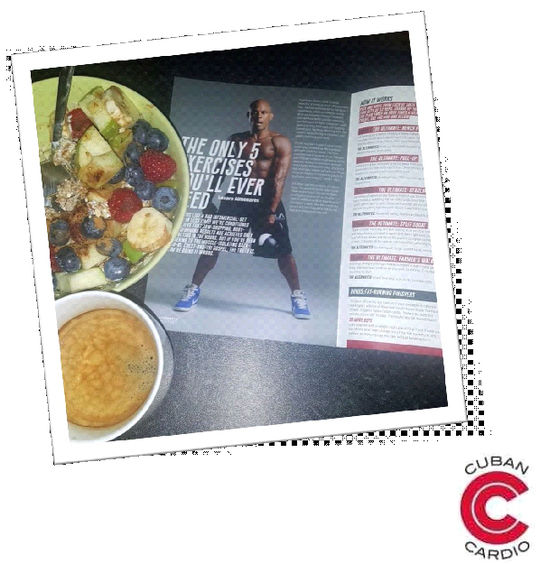 Breakfast:
Sachet of oats

Yogurt or kefir

Banana

Glass of grapefruit juice

Lunch
Medium size pitta filled with 2 tbsp of low fat hummus and six cherry tomatoes

3 fresh apricots or a small bunch of grapes

A cup of green tea

Dinner
Oven baked steak fillet with wholegrain mustard

2 sweet potatoes or 5 new potatoes

Small packet of steamed mangetout and baby sweetcorn

Tuesday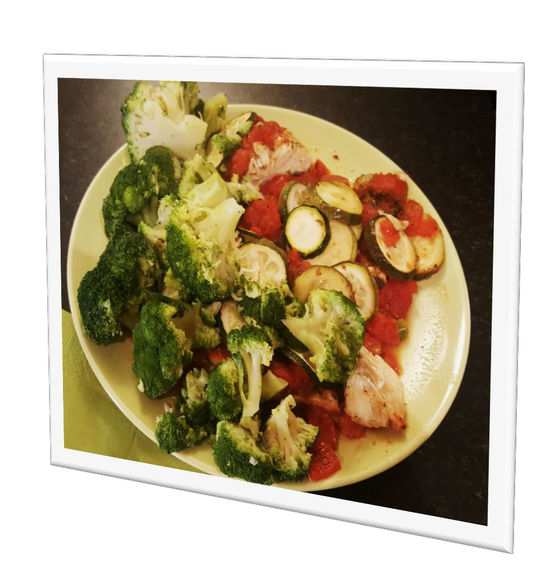 Breakfast
Two toasted crumpets with 2tsp low fat cream cheese mixed with 4 chopped dates

Lunch
Egg sandwich packet of pepper

spinach and chive crinkles

Tub of Shapers fruit selection berries (or similar pack of berries)

Dinner
Wednesday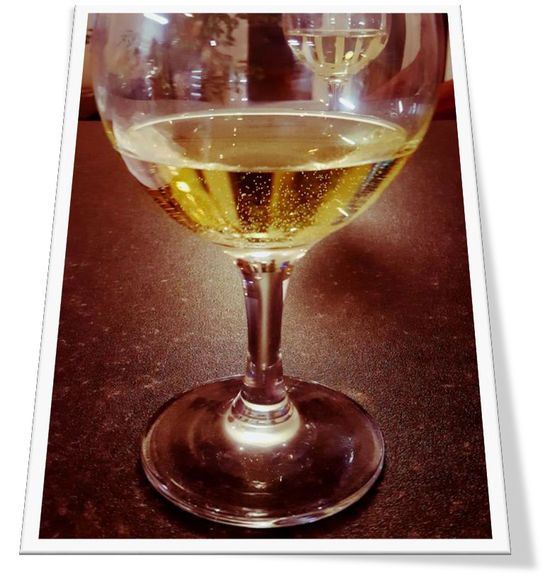 Breakfast
50g unsweetened muesli with Greek low fat yogurt

One apple

Lunch
Chicken Breast with lettuce leaves and sliced tomatoes
2 oranges

Dinner
Plain pasta penne Arrabbiata low carbs

One glass of wine be good to yourself

Thursday
Breakfast
2 slices of whole meal toast with low fat spread cottage cheese

2 boiled eggs

1 pomegranate

Lunch
Dinner
2 steak wraps (see the recipe) with a rocket and chopped tomatoes

Grill a small 100g steak and cut into thin slices.

Add 1 tsp reduced fat hummus to the centre of a tortilla wrap.

Add half the steak and 1tsp horseradish sauce and roll up.

Mix with peppers and watercress

Friday
Breakfast
Fruit smoothie made with any chopped fruit mixed with 2 tbsp plain law fat yogurt

Mix nuts

Reduced fat rice crackers with peanut butter

Lunch
Backed potato or sweet potato

One small smoked mackerel fillet mixed with five sliced grilled mushrooms and 1tsp extra light spice sauce

Mix Mediterranean salad

Dinner
Chilli con carne (see the recipe)

Ingredients:
Spray of olive oil

225g red kidney beans

450g extra lean minced beef

1 onion diced

1 green pepper diced
1 green chilli
1 red chilli
1-2 tsp chilli powder

1-2 tsp paprika

1-2 tsp cumin

1-2 tbsp tomato purée

400g can of tomatoes

Dry-fry the mince in a non-stick frying pan until fully browned then put a side. Heat the oil in the pan add onion, pepper and chilli and cook until soft, add the tomatoes and the mince, stir and keep over medium heat for 20 minutes. Add the kidney beans and cook for a further 5-10 minutes. Serve with 125g of boiled plain rice per person.
Saturday
Breakfast
One toasted English muffin with

2tsp low fat spread and a sliced tomato, and two grilled lean rashers of bacon (rind removed)

Lunch
Pret A Manger Chicken wrap

Muller Light yoghurt

2 satsumas

Dinner
Cod fillet with herb crust (see the recipe)

Broccoli and French beans

Ingredients:
2 cod fillet approximately 250g

50g whole meal breadcrumbs

2tbsp chopped chives

2tbsp low fat fromage frais

2 plum tomatoes, finely diced

2tbsp lemon juice

Freshly ground pepper

Season the cod filled and place in a foil lined roasting tin, skin side down, in a bowl, mix the crust ingredients and spoon some on top of each fillet, packing down gently. Cook in an o preheated to 180C for 20 minutes.
Sunday
Breakfast
Two eggs scrambled with a splash of milk and 1tsp butter and a small slice of smoked salmon chopped and mixed into the eggs

Toasted English muffin

2 toasts of protein bread

Lunch
1 slice of Dr Zack's protein bread with low fat cream cheese, 1 slice of salmon and half of avocado

Celery, tomato, carrot and 1tbsp pickle

One tuna can mixed with salad

Dinner
Medium sized clean breast of roast chicken

Brussel sprouts

Broccoli

Asparagus