JOHN CLARKE DOESN'T ONLY HAVE A GREAT BODY!
LA Muscle have recently caught up with level 3 personal trainer and fitness competitor John Clarke to find out his secrets behind a lean and muscular physique in this exclusive Q&A.
What age did you start bodybuilding?
20 years old
What made you get into lifting weights?
Being picked on for being over weight & love for action heroes.
What has been your greatest achievement in the sport?
Currently nominated for Personal trainer of the year
What's your favourite body part to train?
Back!!!
What's your most dreaded body part to train?
Arms
How much do weigh off season mode?

220lb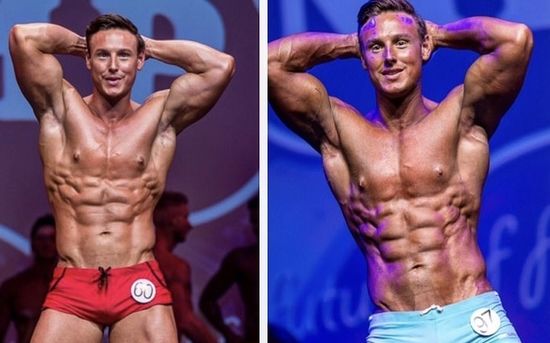 How much do you weight on-season?
201 lbs
How many carbs and protein do you have off season?
Whatever I want .... but roughly 45% carbs 35% protein
How many times a week do you train?
5 and 6 in competition training
How many carbs and protein do you have on season?
15% carb 50% protein
What's the toughest thing about comp prepping?
Being tiered & having to get up early to fit cardio in before work
Who is your favourite bodybuilder?
Arnold ....who else?
What supplements do you use on a lead up to a show?
LA Whey Protein & Repo, Explosive Creatine, Fat Stripper & multi vitamins
How much water do you drink on a normal day?
4 litres
How much water do you drink on a last week of a show?
6-10 litres a day
What's the first thing you eat after a show?
Doughnuts
What's your favourite food?
Currently Lasagne or Greek food
What do you like doing outside of bodybuilding?
Love Cinema
What's your favourite film?
Goodfellas
What's your favourite book?
Only really read business books and autobiographies
Who has inspired you to become a bodybuilder?
Arnold
What advice would you give anyone who wants to take up bodybuilding?
Do it! Don't let anyone talk you out of it! The sport needs to grow! (Also train your legs from the start)