The Knowledge > Recipes >
Thursday, 14th June 2012
Protein Shake
Peanut butter and Banana protein shake.
By LA Muscle on 14.06.2012 09:10 am
Ingredients: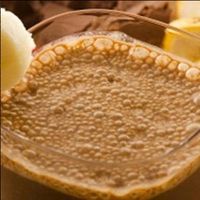 8 oz skim milk
1 banana
1 tbsp peanut butter
2 scoops of LA Whey Banana Protein Powder
Method:
Place ingredients into a blender and blend until smooth.
You can also use whole milk and additional peanut butter, and turn this protein shake into a higher calorie weight gainer.
Nutrition:
Calories: 488 kcal
Protein: 58g
Carbohydrates: 40g