Friday, 20th March 2015
Spinach
The health benefits of spinach
By LA Muscle on 20.03.2015 08:38 am
Packed Full Of Iron
Are you constantly feeling tired and lethargic? This could be a symptom of iron deficiency anemia which consequently leads to a reduced number of red blood cells - an essential ingredient for energy production. A key benefit of spinach is its high levels of iron. Try adding a handful of spinach leaves into a morning smoothie or salad dish for two weeks and see the difference in energy levels for yourself!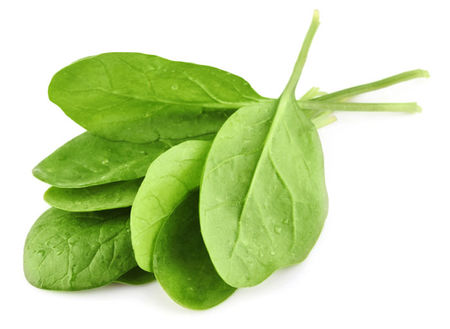 Vitamin K
This is essential for blood clotting, without sufficient vitamin K intake your body won't recovery from abrasion and injury as it should do. Furthermore, vitamin K is key for healthy bone formation/density, a matter of vital importance as the body ages and the osteo blast to osteo clast ratio is unfavorably compromised which leads to osteoporosis.

Contain High Amounts of Flavonoids
Spinach contains high amounts of flavonoids which have an antioxidant effect on the body, leading to a reduction in harmful free radicals.