Triathlon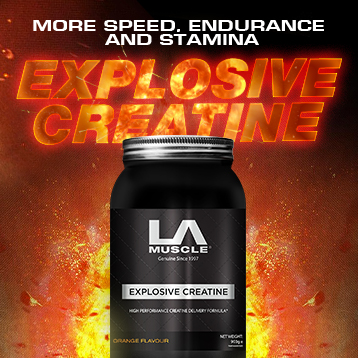 More speed, endurance and stamina
"Best Results" Men's Health Magazine
Recommended Creatine Product: Men's health Mag




"Best Whey Protein" Men's Health Awards, 48g protein, instant mixing, great taste
Innovative gel for better workouts and quicker recovery, see it working fast!
Top 3 muscle building & recovery amino acids in exact ratios
As a triathlete you need incredible drive, stamina, endurance, speed and power. You also need to recover fast from training sessions and races. LA Muscle's scientifically researched and developed sports nutrition supplements will aid your sport to take you beyond your wildest dreams. You will recover faster and have amazing endurance and stamina within days of starting a course.