"Crippler Commentary" by "The Crippler" Chris Curtis
Hello, and welcome back to the hottest wrestling newswire offered on the Internet. Like always, "Crippler Commentary" is back with more latest to date, and exclusive wrestling reports. With that note, I would like to continue the tradition on exclusive, original wrestling items.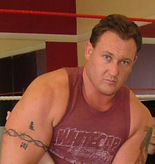 As many of you are aware, I run a very successful professional wrestling school in Stoke-On-Trent, Staffordshire. (go to www.britishwrestling.vze.com for details) So what I am about to discuss comes from first hand experience. How much does it cost to train to become a professional wrestler? What does it take to become a pro wrestler? How hard is it to make it to the top? What kind of training is involved, and how long will it take to complete such training? What kind of money can be expected to be earned while starting off, and what are the possibilities of wealth? These are the questions most asked by interested wrestling prospects. I'm sure many of you fans, even if not interested in becoming a professional wrestler, have wondered about some of these questions.
As to the type of training involved, depends again on the individual. The basic learning techniques are taught the same by almost everyone. Some schools are very easy going and set to your own learning abilities. Others run their program like a military institution, very rough and regimented. Best bet here is to visit the school a few times and watch what actually takes place. The time it will take you to learn what you need to know to get out into the field and display your skills, depends on the individual. Some pick up things easier than others, while some never learn. On the average, it takes about 6-12 months of once a week training, to be able to go out and wrestle a match. This could be cut much shorter, if more training sessions per week are added.
When starting off, money can be very tight. Just like any other entertainment field, one must pay their so-called dues, which consists of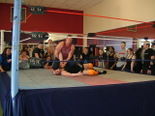 holding down a job and keeping your dream alive. Once you have attained enough experience, it is not uncommon to make as much wrestling on a Friday and Saturday night, as could be made working a 40 hour a week job. Many wrestlers use their wrestling career as a great means to supplemental income. Contracts are not always required, but many promoters work via verbal agreement. The major league wrestling promotions like WWE and TNA do require that a contract be signed. These contracts range anywhere from $50,000 and up.
Along with having the £££££'s to afford the training, all that is needed is a strong desire to pursue a dream. It's no different than anything else. Now keep in mind, being in shape and having some size does help greatly. But these are matters that can be worked on if the desire is there. Another important fact to remember is, that although wrestling is entertainment, it is rough entertainment. Expect to get banged and dinged around a bit. Expect a lot of bruises, and mat burns, and vomit spells. These are the things that every new student experiences. Wrestling is not all fun and games. It does get real!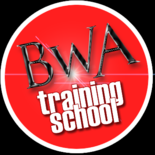 Last but not least, is making it to the big time. What it takes to make it to the top in pro wrestling. Heart, determination, practice, and setting goals. If you have these attributes, and you want to become a superstar wrestler, then you got what it takes to get to the big show. Some get lucky and rise to stardom in a couple years, while wrestlers have waited close to 15 years to achieve their goals.
"The Crippler" Chris Curtis.
The Trainer of Champions since 1999
www.britishwrestling.vze.com
bwacrippler@hotmail.co.uk