Unfortunately getting older is inevitable, but according to new studies (with Femme Slender supplements and a little care in your diet) looking and feeling older may not be. As far back as the 1930's scientist McCay et al discovered that by giving mice, fish and flies a calorie restricted diet they were able to extend the lifespan of the animals and subdue the aging process. Although the possible role of a calorie-restriction diet for slowing the aging process in humans is still under investigation, studies do seem to support the claim that by including certain foods in the diet and controlling the amount of calories we eat, we may be able to not only extend life expectancy but also produce and maintain a healthy body and youthful skin. So here are LA Muscle's 6 tips to getting toned and looking young: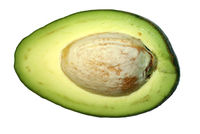 Avocado:

Include avocado in your diet since it's a good source of vitamin E and can help prevent skin aging. It is also rich in potassium which helps prevent fluid retention which often gives the illusion of being fat, despite being water retention.
Berries:

Most berries (e.g. blackberries, blueberries and blackcurrants) contain anti-oxidants known as flavonoids. These can help fight against free radicals or toxins that can cause skin aging amongst many other health problems.
Avoid Sugar:

Avoid sugar in your diet since not only is it the primary factor in fat gain (lipolysis) but it is also responsible for aging the skin through a process known as glycation.
Garlic: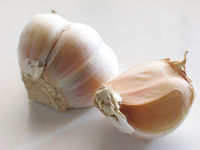 Eating a clove of garlic a day helps to protect the body against diseases associated with aging such as cancer and heart disease. For example a study conducted in 1994 in Iowa, USA of 41,837 women between the age of 55 and 69 suggested that women who ate a clove of garlic at least once a week were 50 % less likely to develop colon cancer. Another study at Tasgore Medical College in India suggested that garlic reduced cholesterol levels and assisted blood thinning, thus helping to reduce the risk of heart disease.
Ginger:

Ginger has been shown to have many anti-aging properties, including boosting the digestive and circulatory system and alleviating rheumatic aches and pains.
Watermelon: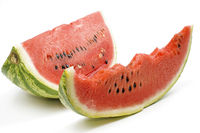 Not many people know that all of the water melon is highly nutritional, the 'skin' contains vitamin A, B and C whilst the seeds contain selenium, essential fatty acids, zinc and vitamin E all of which help against free radical damaging and therefore aging. (A great way to digest all of the water melon is buy a juicer and process the entire fruit into a drink.)

Undertaking a calorie restricted diet can often be mentally hard due to cravings and the feeling of hunger, but using LA Muscle supplements may help.
References:
1. McCay CM, Crowel MF, Maynard LA. The effect of retarded growth upon the length of the life span and upon the ultimate body size. J Nutr 1935;10:63–79.
2. Barrows CH, Kokkonen GC. Dietary restriction and life extension, biological mechanisms. In: Moment GB, ed. Nutritional approaches to aging research. Boca Raton, FL: CRC Press Inc, 1982:219–43.
3. Everitt AV, Seedsman NJ, Jones F. The effects of hypophysectomy and continuous food restriction, begun at ages 70 and 400 days, on collagen aging, proteinuria, incidence of pathology and longevity in the male rat. Mech Ageing Dev 1980;12:161–72