The Knowledge > How To Build Muscle >
Wednesday, 24th October 2018
The Testo-Boosting Food You're Not Eating
Boosts Testosterone Levels & Aids Muscle Growth
By LA Muscle on 24.10.2018 12:49 pm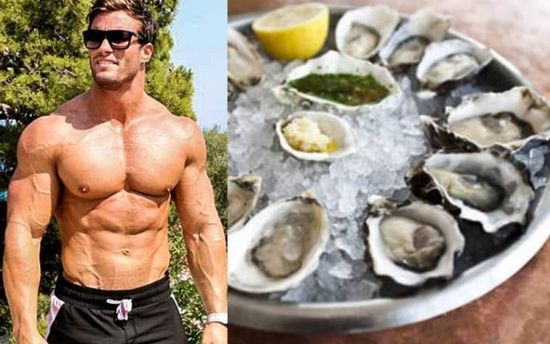 If you're looking to optimise your testosterone levels, then there's definitely a food that most people overlook in their quest for maximising lean muscle growth and that is oysters.
The key reason for this is their high content of zinc, which are found in oysters in abundance. This mineral helps the body produce testosterone, the hormone critical in regulating men and women's libido and sexual function. Research has also suggested that zinc can improve sperm count and swimming ability, as well as increase sexual potency in men. Oysters are a well-known aphrodisiac with many men and women worldwide even eating them solely for that purpose.
Oysters are low in calories, low in fat and a good source of protein which makes you feel fuller after eating. They're also a good source of other essential nutrients that include vitamins A, E, and C, zinc, iron, calcium, selenium, and vitamin B12. Oysters are packed with nutrition with one serving of oysters having around 5 grams of protein and 2 grams of carbohydrates.
Earlier this year, LA Muscle released Agent R, a potent testo-boosting muscle builder, that contains an extremely rare Pharma Grade version of freeze-dried oyster powder. This expensive, high quality ingredient is super-potent and comes in a powerful testosterone-boosting formula.
Don't be fooled by other imitations of this super rare ingredient that you see in other formulas. Most of the ones you see cheap on the internet are just low food grade powder. LA Muscle's Agent R is the real deal and comes completely covered under our money back guarantee for your peace of mind. So give it a try, you'll become extremely strong and muscular very fast!
For more information on Agent R click here