New incredible protein drink by LA Muscle
Find out the real reasons why PRO-TEIN by LA Muscle is the most incredible new protein drink for your muscle gain and fat loss goals.
WHY PRO-TEIN IS THE MOST INCREDIBLE PROTEIN DRINK IN THE WORLD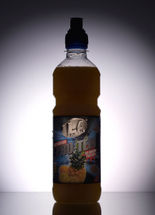 2 years of intense research and development at LA Muscle's specialist laboratories have ensured that NOTHING surpasses new PRO-TEIN drink by LA Muscle. This incredible new all whey drink is one of a kind. Read below why it is imperative for your training, muscle, strength and fat loss goals to try PRO-TEIN.
QUALITY OF INGREDIENTS
No point gulping down inferior protein just because the drink was cheap! If this is you, then you are compromising your results and final outcome.
Particular attention has been paid to PRO-TEIN to ensure that it contains ONLY the very best whey protein isolate. PRO-TEIN contains 100% pure LA Whey Isolate and nothing else.
Most protein drinks on the market contain a mixture of milk protein or casein as a base, with only a hint of whey. PRO-TEIN contains ONLY 100% PURE WHEY ISOLATE. This is the very best protein you can get. Think about this. A good comparison is being given Coke as opposed to a watered-down cola from a dodgy bar.
TASTE, TASTE, TASTE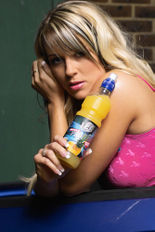 LA Muscle have not under-estimated your taste buds and their power. Lots and lots of research has gone into ensuring PRO-TEIN to be THE VERY BEST TASTING protein drink bar none. This means LA Muscle 100% GUARANTEE that you WILL NOT find a better-tasting protein drink anywhere.
PRO-TEIN is a very light (Lucozade-like) drink with a delicious taste of orange-pineapple. There is absolutely zero after-taste. PRO-TEIN is so light and delicious that you will not believe you are getting 40g of protein in this delicious power-drink.
This is what NABBA Champion and model Dan Jumaa had to say about PRO-TEIN:
"I've tried the Pro-Tein drink already and I think it's just excellent, a real blessing for bodybuilders, sports-persons and anyone who is dieting as there's no sugar. It tastes great and it's definitely a big hit."
NO SUGAR, CARBS OR FAT
A great deal of work has gone into developing PRO-TEIN. You can see this from the end product. PRO-TEIN contains NO FAT, so you can drink as much as you want without worrying about getting fat!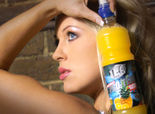 PRO-TEIN also contains NO CARBOHYDRATES, so anyone on a fat-loss diet can drink to their heart's desires!
PRO-TEIN also contains NO SUGAR, so your body beautiful can be a step closer, ensuring constant fat loss without any ups and downs brought about by sugar rushes.
Astonishingly, PRO-TEIN also contains NO ASPARTAME so it is a natural and safe drink that can be taken daily.
None of the bad stuff, only the good stuff. Can it be real? You bet it can!
AN INCREDIBLE PROTEIN PROFILE
PRO-TEIN contains a massive 40g of pure LA Whey Isolate per bottle. Imagine that? You get 40g of the VERY BEST protein in the world in a delicious, light drink, which can be taken anywhere and consumed any time.
To make things even easier for you, each PRO-TEIN bottle comes with its own SPORTS CAP, making it easier to carry, drink and consume.
PRO-TEIN is ABSOLUTELY IDEAL for all of you who go to the gym, train in any kind of sports, compete or just want to have more LEAN muscles. PRO-TEIN is ideal for increasing strength, improving recovery from training and getting rid of muscle soreness.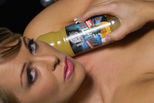 It also goes without saying that PRO-TEIN is the number one choice for anyone on a fat loss diet. This fantastic protein will help keep your muscle tissue (important for fat loss) whilst adding no carbs, sugar or fat to your body!
Here's what one of the world's best models Andy Ashton has to say about PRO-TEIN:
"I think the idea of a ready made drink is great. I also love the taste, it's very refreshing and different from the standard milk based shakes. It also works very well with the 40g of protein, gets to your system immediately and is very convenient to take anywhere. I will definitely recommend it to everyone."
There really is nothing else like new PRO-TEIN by LA Muscle. If you want to start getting that beautiful body you really deserve, then PRO-TEIN is your answer. You will build an incredible body while maintaining and losing fat. PRO-TEIN is currently on special offer of 12 bottles for just £24. Or you can try one for £2.99.

Photography: StelianourSani.com