Kester Roomes has passed away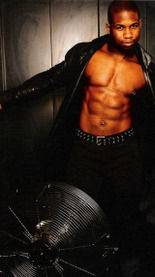 It is with great sadness that we have to announce the passing away of LA Muscle Sponsored Athlete Kester Roomes. From what we have been told, he was killed in a train accident on the Central line in Leytonstone in the UK.
Our deepest sympathies, thoughts and prayers go out to his family and friends. Kester was a tremendous athlete, always smiling and vibrant. What a great loss of a wonderful person. Rest in peace Kester.
A memorial is being held for Kester for anyone who wishes to attend:
Thursday 2nd December 2006 at 2pm
the address is
Hornsey Moravian Church
Priory Road
London N8 7HR
Tel 020 8340 6800