Rob Riches in Bodyfitness Magazine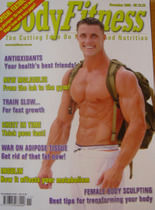 The November issue of Body Fitness Magazine has run a 4 page article on our own Rob Riches. The article features an indepth interview with him on his training, diet, philosophy, competitions so far and the great results he has been getting from LA Muscle supplements.
In the article "Growing Naturally", Rob talks about what makes him who he is. This young man of only 21 years of age has gone from being a barman to a body building champion and has been featured now in many newspapers and magazines such as Men's Health.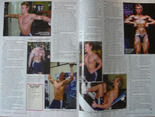 Many people predict Rob will go all the way and win his pro card in the years to come. With his determination, hard work and LA Muscle supplements, we have no doubt he will make it. Well done Rob.
Rob takes Fat Stripper, Sculpt and LA Whey as well as other LA Muscle Products.