The Lounge > How To Lose Fat >
Sunday, 18th January 2009
Want six pack abs? Read this...
Comprehensive article, featuring everything you need for six pack abs
I am now at the grand old age of 22 and having been at Loughborough University studying sport for the past 4 years I have learnt a few things both about nutrition and life. And one thing I have come to know is that your diet when seeking a six-pack is not too dissimilar to the concept of dating, since there are 'Do's' and 'Dont's' to both. Now if you have abs you can grate cheese on and a girlfriend who makes Beyonce look like a hobo then you can skip this article, if not then maybe read on….
DON'T….
Eat refined white carbohydrates, saturated fats, hydrogenated oils and sugars since these are what makes your body prone to storing body fat. They have no place in your diet, just as farting should have no place on a date, there just isn't a good time to do it and should be avoided at all costs.
DO…..
Eat Essential fatty acids since these act as fat burning agents that help to oxidise the fat on the body. This is very important in your diet, a liken it to remembering to put your trousers on when going on a first date, it's just got to be done.
DON'T…..
Eat the traditional '3 square meals a day' since this causes your blood sugar levels to rise and therefore muscle hormone to be released which means your body is once again more prone to putting on fat, instead eat the same amount of food but split it up into 6-8 small meals throughout the day. This will keep your blood sugar levels more regulated and you will be able to digest your food more efficiently therefore meaning you won't store as much body fat. Eating 3 big meals is a definite 'no,' when trying for a six pack…its almost as worse as using the 'pull my finger' joke on the first date.
DO…..
Eat between 1-2 grams of protein per kg of your body weight a day (this works out at roughly 20g every 2 hours) because protein requires more energy to digest (this is called the Thermic effect of feeding) and therefore it burns more calories once eaten. Also protein makes you feel fuller for longer compared to any other macro-nutrient. This is comparable to taking your date to a nice restaurant, must be done, since fish and chips or McDonalds aren't going to score you many brownie points or a second date for that matter.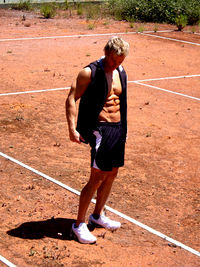 DON'T…..
Eat carbohydrates 3-4 hours before going to bed and having nothing to eat 1-2 hours before going to bed since your metabolism slows down when your sleeping so the excess calories or carbohydrates will store as fat. Like wearing your pants on the outside of your trousers, unless you're superman you can't get away with it.
DO…..
Eat a lot of fresh fruit and vegetables because they contain enzymes that support the body's metabolism and bodily functions. This is very important, almost like paying your date a compliment, possibly try 'you look great tonight' 'you smell fantastic'…but avoid 'I like your moustache' (even if you do like it.)
DO…..
Try to supplement your diet with some form of thermoegenic or 'fat stripping' supplement, this will greatly help your fat loss gains. LA Muscle has various types (Fat Stripper, Fat Stripper Intense, Nobese, Eat & Cheat…etc) just use the one best suited to your training and aspirations. Do this and your chances of achieving your fat loss goals will increase dramatically, just like if you remember to do your flies up your chances of a second date will increase dramatically.
Now just so there is no confusion what so ever, I have even taken the liberty of writing you out a shopping list…basically if it's not on the list it's likely it shouldn't go down your pie hole:
Categorised by nutrient and sub-categorised by food type.
Six Pack Shopping List!
CARBOHYDRATES
GRAINS
Old-fashioned oatmeal
Whole-wheat tortillas
Low-fat whole-wheat frozen waffles
Whole-wheat English muffins
Whole-wheat Pita breads
Whole-wheat bread or Organic Bread, Rye Bread
Whole-wheat buns/rolls
Whole-wheat spaghetti/Pasta
Whole-wheat flour
Rice Cakes (Oat Bran or flavored Variety)
Weetabix, Bran Flakes, Shredded Wheat or other Whole-grain Cereal
Brown rice, Wholegrain Rice. Microwavable Rices are fine

VEGETABLES
Celery
Water chestnuts
Scallions
Dill pickles
Spinach leaves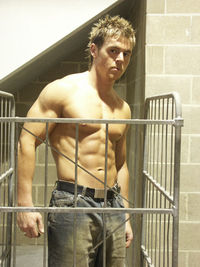 Fresh tomatoes
Cucumber
Carrots
Romaine lettuce
Broccoli
Sweet potatoes
White potatoes
Lettuce
Onions
Canned whole tomatoes
Fresh mushrooms
Canned kidney beans

PROTEIN
FISH
Canned tuna
Monkfish
Trout
Haddock
Canned Salmon
Salmon Fillet
All types of fish

MEAT/POULTRY
Frozen, skinless chicken/turkey breasts or fresh breasts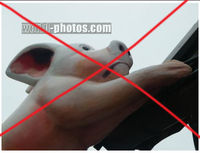 Low-fat sliced chicken or turkey deli meat
Beef steak
Turkey burgers
Lean ground beef
Ground turkey
Lean sirloin steak

SUPPLEMENTS
LA Whey Protein powder
Protein Bars

FATS
Peanut Butter
Avocado
Nuts
Flaxseed Oil
Olive Oil
Fish Oils

SPICES
Cinnamon
Pepper
Salt
Paprika
Garlic powder
Cloves of fresh garlic
Cumin
Parsley
Dill weed
Basil
Oregano
Cilantro
Chili flakes
Ginger
Chili powder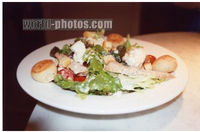 OILS/DRESSINGS
Extra virgin olive oil
Balsamic vinaigrette
Italian vinaigrette
Low-fat mayo or low fat salad cream
Caesar dressing
Cooking spray

FRUIT
Blueberries
Raspberries
Apples
Bananas
Peaches or Melon
Strawberries
Pears
Pumpkin Seeds
Sunflower Seeds
Mixed Nuts, Almonds, Brazil Nuts, Cashews, Peanuts etc.

DAIRY
Grated Parmesan cheese
Low-fat cheese slices
Shredded low-fat American cheese
Shredded Mozzarella cheese
Fat-free sour cream
Skim milk
Low-fat cottage cheese
Fresh eggs
Egg substitute
Low-fat yogurt
Cream cheese

TOPPINGS/CONDIMENTS
Sugar-free syrup
Fresh lime juice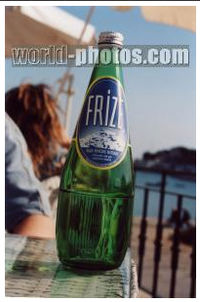 Light teriyaki marinade
Almonds/slivered almonds
All-natural peanut butter
Green enchilada sauce
Salsa
Soy sauce
Lime juice
Applesauce
Brown sugar
Baking powder
Lemon juice
Mixed nuts
Ketchup
Cranberry Sauce
Dijon mustard

DRINKS
Green Tea
Water