The Lounge > How To Lose Fat >
Sunday, 18th January 2009
Fat loss plan
Sample fat loss plan for someone in their 30s with 17% bodyfat
Name: Mary Smith
Sex: Female
Age: 32
Bodyfat % (approx): 17%
Target: 13-14%
This is a typical regime for someone that wants steady but definitive fat loss. The target is a 4-5% reduction in body fat which is quite achievable in 4-6 weeks (even quicker depending on metabolism).
Diet
DO NOT EAT - AVOID 100%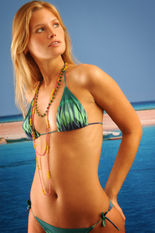 Chocolate
Salt
Cookies
Biscuits
Pastry
Fruit juices
High fat products over 5% saturated fat i.e. yoghurt, high fat meats, fried foods
Don't over-eat
Try and replace wheat and gluten products for gluten free products. Wheat and gluten blocks the correct absorption of other foods in many people (many does not mean all but a great deal of the population)
RULES
Do not eat if you are not hungry
If you are dying for a sweet between meals have some dried fruit or a banana
If you are hungry and you have just eaten, have some nuts
If you crave sweets after a meal have a diet Coke
Drink at least 8 glasses of pure water spaced throughout the day
Cut down on caffeine. 2-3 cups of tea/coffee a day is maximum allowed!
UPON WAKING UP
BREAKFAST (A FEW OR ALL OF BELOW)
1 Toast
1 Egg
1 Low fat yoghurt
1 piece of fruit
Coffee
2 x Fat Stripper
MID MORNING (ONLY IF HUNGRY)
1-2 handfuls of nuts/seeds
OR 1 medium size banana
LUNCH
¼ of a normal plate Potato OR Rice OR Pasta OR 2-3 slices of bread
1 chicken/turkey breast OR 1 piece of fish OR 1 piece of lean red meat OR 3-4 eggs
Vegetables of salad
2 x Fat Stripper
MID AFTERNOON
Low fat yoghurt
OR small banana
OR a handful of nuts
DINNER (IDEALLY BY 6PM)
Small piece of chicken
OR lean red meat
OR fish
OR 1-2 eggs
OR some low fat cheese
Salad and/or vegetables
2 x Fat Stripper
Exercise
As well as stopping fat accumulating, you need to ensure that current body fat is burnt at the fastest rate. This is ONLY done by cardiovascular exercising in your target heart range.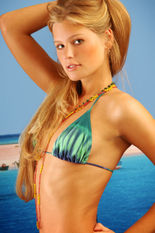 The aim is to do a minimum of 45 minutes 3-4 times a week. The ideal time is early in the morning on an empty stomach.
MONDAY
45 min of stationary cycling/ stepping or cross training
TUESDAY
Rest
WEDNESDAY
45 min of cardio as Monday
THURSDAY
45 min of cardio
FRIDAY
Rest
SAT and/or SUNDAY
45 min of cardio
ADDITIONALLY
The idea for fast fat loss is to turn every activity into a calorie burning activity, however trivial.
If you can use the stairs instead of the lift, do it. If you can go for your lunch 30 minutes further in a different area, do it. MAKE yourself do more and walk more. Your body will get used to it.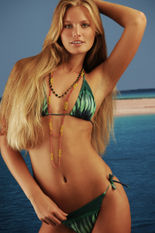 If you can get on the bus/train one-two stops before or after, do it. You will walk more but you will reap the rewards long term.
DO NOT use the scales or weigh yourself. GO by how you look in the mirror and how your clothes fit.
REMEMBER, body composition and body fat CHANGES DAILY. Do not upset yourself if you are having a bad day. Look at the long term.
Eating sweets or eating too much is just a temporary craving. THINK about a few seconds after you have eaten sweets and THINK about how bad you will feel. All sweets do is give you a quick sugar rush FOLLOWED by a massive muscle hormone rush - muscle hormone STORES FAT.
If you get a craving for any BAD foods, eat some nuts or a small amount of dried fruits such as raisins. DO NOT give in to temptation. Even a small amount of sweets or high saturated pastry can put a stop on your body change.
Try not to eat at least 2-3 hours before sleep. Drink water before sleep.
You are NOT dieting. This is a way of life that will give you more energy and give you DRAMATIC body fat loss in days.