How long will Explosive Creatine last?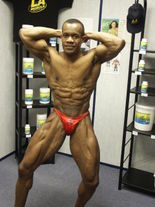 On the loading dose: 7-10 days. On the maintenance dose: 2-3 weeks.
3-4 tubs will last you a full 2 month course. Explosive Creatine has never been about how long a tub lasts. This product gives phenomenal results very quickly. LA Muscle gives you Explosive Creatine which works in just days, giving the same results as many other supplements which take weeks to give you similar gains.